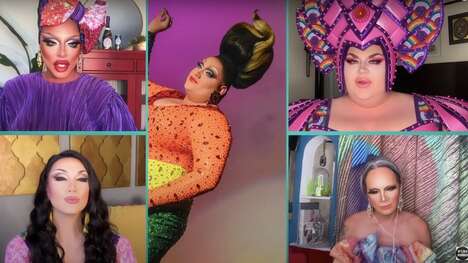 In an effort to promote Barefoot Wine's 'House of Barefoot' past contestants from Ru Paul's Drag Race took to YouTube to show off some looks inspired by the alcoholic beverage brand.
The queens were assigned to create looks inspired by Barefoot's new Pride branding, which adorned the bottles during Pride month over the summer. The bottles took on classic motifs such as colorful rainbow flags and slogans such as "your true colors look perfect on you." The promotion aimed to keep the celebration going, and resulted in numerous highly creative outfits that were perfect for upping engagement on social media.
This branded event is part of an on-going series between Ru Paul's queens and Barefoot Wine.
Image Credit: Barefoot Wine