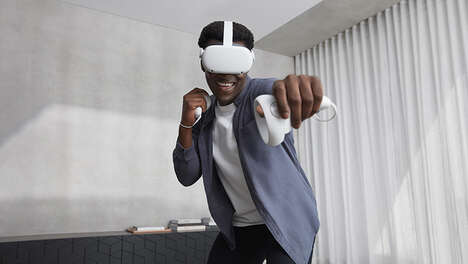 Oculus Quest 2 is the second-generation Oculus Quest virtual reality headset and it is officially replacing the original. The new and improved version of the VR headset boasts a clean white design that's slimmer, lighter and it has a soft cloth head strap that replaces a more rigid rubber one.
The Oculus Quest 2 offers 64GB of storage with the base model, a higher screen resolution and a Qualcomm Snapdragon XR2 chipset. The Quest 2 can be used with a variety of optional accessories that help to enhance convenience and comfort, such as the Elite Strap or custom earbuds.
Notably, the Quest 2 is the first headset that needs a Facebook sign-in, which was an intentional decision to help make VR headsets more social.
Image Credit: Oculus