Uncategorized
Monthly Wellness Planners – Silk + Sonder Provides a Convenient Subscription Service (TrendHunter.com)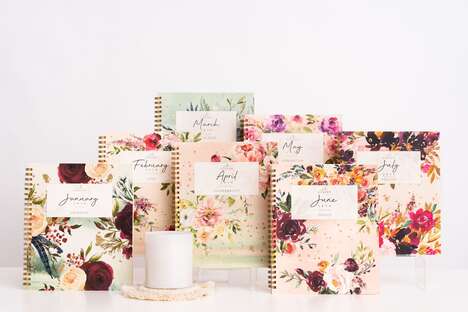 Those looking to improve their wellness routines, maintain a greater focus on their goals, and increase their reflection time, may benefit from Silk + Sonder's subscription service.
By providing beautifully designed planners on a monthly basis, Silk + Sonder makes it easier than ever for consumers to keep up with their journals, with the brand even utilizing a positivity-focused layout that takes inspiration from self-help books. With this structure, Silk + Sonder helps to motivate consumers while also giving them plenty of space to include anything else they like.
As a new planner is sent out every month, consumers are more likely to remember to keep track of their goals and improvements as they await their next delivery. To keep things interesting, Silk + Sonder includes a theme for each month, influencing the reflective prompts, quotes, and poems that are included inside.
Image Credit: Silk + Sonder