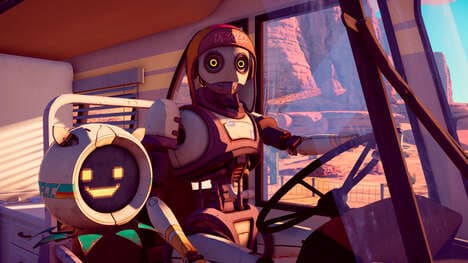 'Dustborn' is a new action-adventure video game from Red Thread Games, which takes place in a post-infodemic America that takes cues from graphic novels.
Throughout the game, players will lead a band of outcasts on a journey across the Divided States of America. All of the characters boast superhuman powers, which are "fueled by disinformation." The goal of the game is to deliver a package across the county, while also avoiding the Puritans. Players have to overcome different obstacles along the way, and will need to strategize their course of action in order to successfully complete their journey.
Dustborn is set to release in 2021, and will be available on PlayStation 5, Xbox Series X and S, and Microsoft Windows.
Image Credit: Red Thread Games