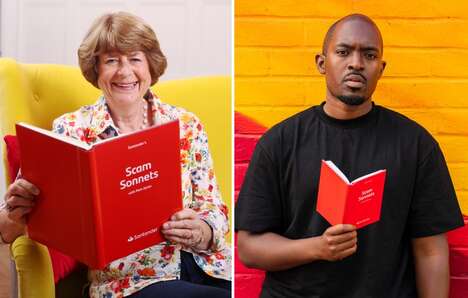 Ahead of National Poetry Day on October 1st, financial services company Santander tasked two British poets with creating Scam Sonnets to raise awareness of investment fraud. Pam Ayres and Suli Breaks set out on a mission to turn "financial crimes into rhymes" and help the public become better equipped to spot the signs of an investment scam.
The Scam Sonnets use the same language as scammers do, including phrases like "Are you heading for retirement?" or "Are you looking for investments?" The poems even include words and phrases from real scam emails, online ads and telephone calls received by Santander customers.
On average, £10,000 is lost in investment scams and 25% of Brits have been affected or know someone who has fallen prey to a scam.
Image Credit: Santander