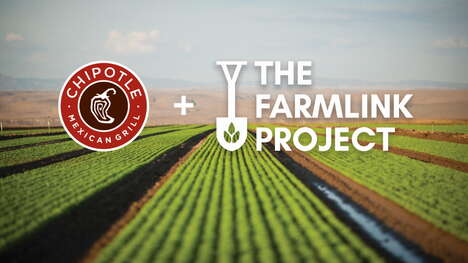 Chipotle and Farmlink are teaming up to raise awareness for the grassroots organization. Farmlink is a student-run organization that connects farms with food banks to help provide meals for those who live with food insecurity. Chipotle hopes to help this cause by teaming and offering free burritos.
Through the partnership, Farmlink will offer 1,000 codes for free Chipolte burritos to its new Instagram followers, prompting people to share and follow the page. In addition to this, guests of Chipolte restaurants can contribute to Farmlink by rounding their purchase up to the nearest dollar, or donating an amount of their choosing.
As a result of this partnership, communities in need will receive the excess crops from connected farmers.
Image Credit: Chipotle/The Farmlink Project