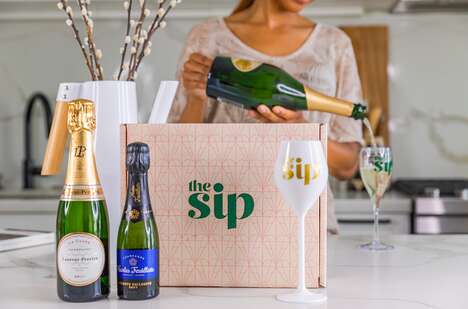 The Sip, a black-owned, female-founded brand launched by Erica Davis and Catherine Carter, makes gifting this holiday season easier with curated champagne gift boxes. Each Sip box features three sparkling wines by the glass, offering an affordable way to sample different champagnes.
The Sip offers a range of customized boxes including the 'Celebration Box,' with two sparkling wines and a fun sip shooter; 'Something for Her,' with three novel and delicious champagnes; the 'Rosé All Day,' with three dry, not sweet, offerings; and lastly, the 'The Classic Box,' with a timeless selection of two classics and one amazing novel champagne.
In addition, The Sip also features a charitable initiative, dubbed 'Take A Sip, Give A Sip,' that gives women and children in need access to clean water through the East Oakland Community Project.
Image Credit: The Sip