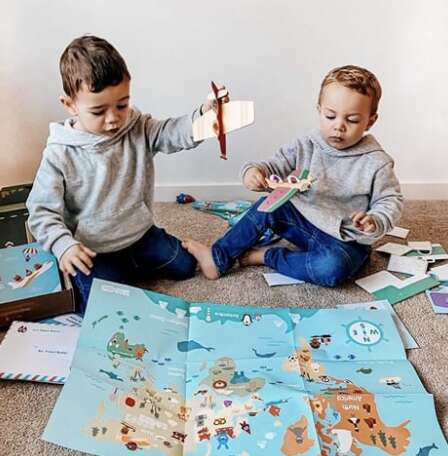 Sago Mini Box is a subscription box (with both one-time purchase or monthly delivery available) geared towards kids aged 3 to 6. The creative boxes feature make-and-play activities that teach modern skills to preschoolers and give children a break from digital activities.
The education and engaging Sago Mini Boxes are perfect for children learning-from-home and helps to "jump-start unlocking a child's creativity and imagination." The boxes focus on child-led discovery with activities they can do on their own, empowering them to have ownership of the play. Moreover, the boxes teach skills like empathy, emotional intelligence, and creative problem-solving.
The Sago Mini Box is a great gift for grandparents to give their grandkids or for siblings to "gift" each other. Boxes can be purchased for $19, or as an annual monthly subscription for $15/month.
Image Credit: Sago Mini Box