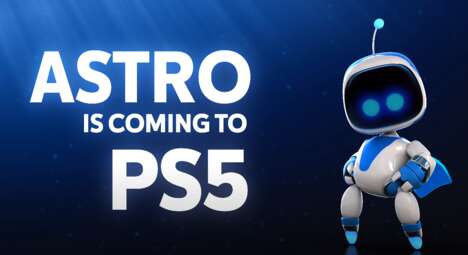 'Astro's Playroom' is a PlayStation 5 exclusive release that comes pre-installed on all of the next-generation consoles.
The 3D platform game was created to help gamers get acquainted with the new DualSense wireless controller, which offers immersive haptic feedback, a built-in microphone, and adaptive triggers. The magical world featured in Astro's Playground is split up into four unique areas, each of which is based on one of the PlayStation 5's components. As players explore the different areas, they'll be able to experience specific features of the DualSense controller, making it easier for them to adjust to the updated functions when playing other games.
Astro's Playroom is developed by SIE Japan Studio's Asobi Team division and published by Sony. The release follows up 'Astro Bot Rescue Mission,' which was created for the PlayStation 4 VR headset.
Image Credit: Sony