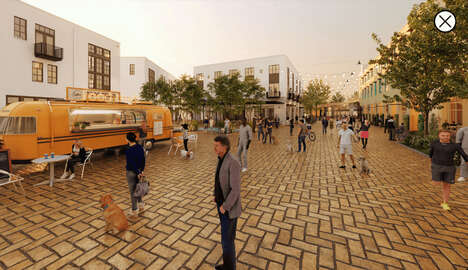 Culdesac Tempe is a car-free neighborhood. Deployed as a real estate experiment, the development is located in the "notorious walked-unfriendly Phoenix. If successful, this project will be the first of its kind in the country.
Culdesac Tempe is planned for a bare 17-acre lot near the Salt River. It will have all the necessary amenities like grocery stores, restaurants, coffee shops, communal lounging areas, co-working spaces, and retail. The car-free neighborhood will sit beside "a light rail that can shuttle residents straight to [downtown Phoenix]." An approximate number of 761 apartments that can house approximately 1,000 residents will be available. None of these individuals will have parked cars in the community.
This real estate experiment is planned and developed by a similarly named startup—Culdesac. The company is planning to finish initial developments for the car-free neighborhood by 2021 and complete the site fully by 2023.
Image Credit: Culdesac