Uncategorized
Blender-Free Cold Drink Makers – The 'ICEY' Drink Mixer Has a Battery-Operated Design (TrendHunter.com)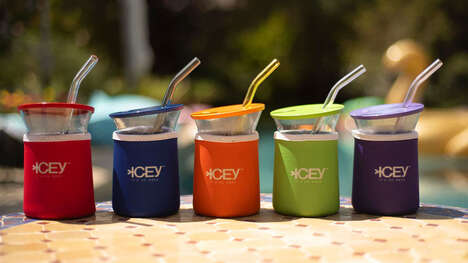 The 'ICEY' drink mixer is a cold beverage maker for those who are looking for a way to create premium refreshments from their own kitchen without the need for a conventional blender or ice.
The unit works by being filled with your choice of ingredients and being paired with the mixing component before being placed in the freezer. The mixer will then provide a perfectly blended beverage in just 90 minutes or so that hasn't been watered down with any ice in the mix.
The 'ICEY' drink mixer is powered by two AA batteries and has an ABS plastic blade on the interior that will create a semi-solid drink that is ideal for enjoyment on hot summer days without sacrificing on flavor.