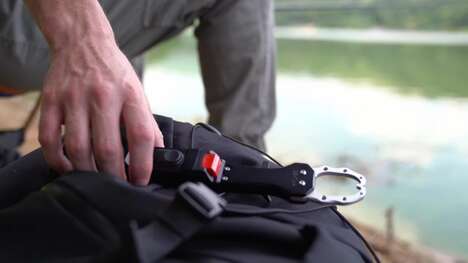 The 'HALASZ' multifunctional fishing grip is a handy piece of equipment for avid fishers that will enable them to enjoy a range of uses when spending time on the water or shore catching fish.
The device can be used for holding onto the mouth of a fish in order to eliminate the need to make contact without causing any harm to the mouth. This will allow those who practice catch-and-release to not harm aquatic life, while still enabling them to weigh and measure their catch.
The 'HALASZ' multifunctional fishing grip has a built-in LCD screen, but is also app-connected to help users relay information directly to their smartphone in real-time to help them easily track all of their catches throughout the day.